Thank for Your Purcha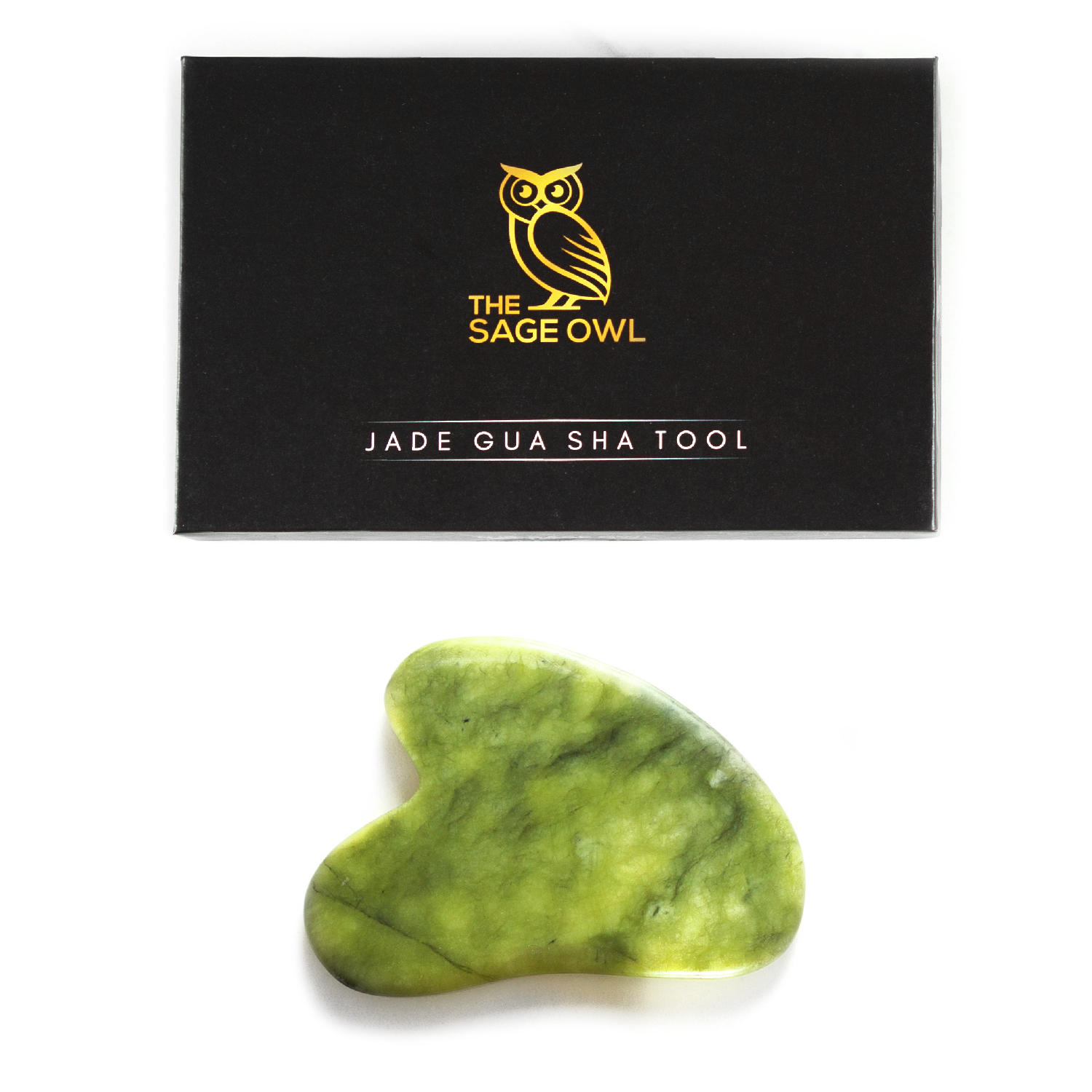 How to take care of your Gua Sha Facial Massager.
Before and After every use, makes sure to wipe your Gua Sha massager. Use a clean cloth (preferably a microfiber one), you can also opt to use a damp soapy cloth. Cloth or air dry after. If the Gua Sha become too squeaky after, apply a drop or two of essential oil to it. (DO NOT use a dishwasher or washing machine.)
When traveling, wrap the Gua Sha in soft fabric, or put it back in its box, to prevent cracking.
For a more refreshing feel, refrigerate the Gua Sha until it's cool to the touch before using. (Pro Tip: Place it in a zip lock bag or air tight container, you would not want it to smell like last night's leftovers)
Avoid dropping it, though it's a stone, Jade is easy to crack and break. 


To learn more about our products, click on a link below:
Our Amazon StoreFront: https://www.amazon.com/thesageowl Facebook: https://www.facebook.com/The.Sage.Owl.LLC
 ways to reach us:
Via Amazon:
Go to Your Orders.

Find your order in the list.

Select Problem with order.

Choose your topic from list displayed.

Select Contact seller.
Contact us via Facebook Messenger .
We typically reply within the hour during Business hours (Mon to Fridays, 8am to 5pm Central, except Holidays).